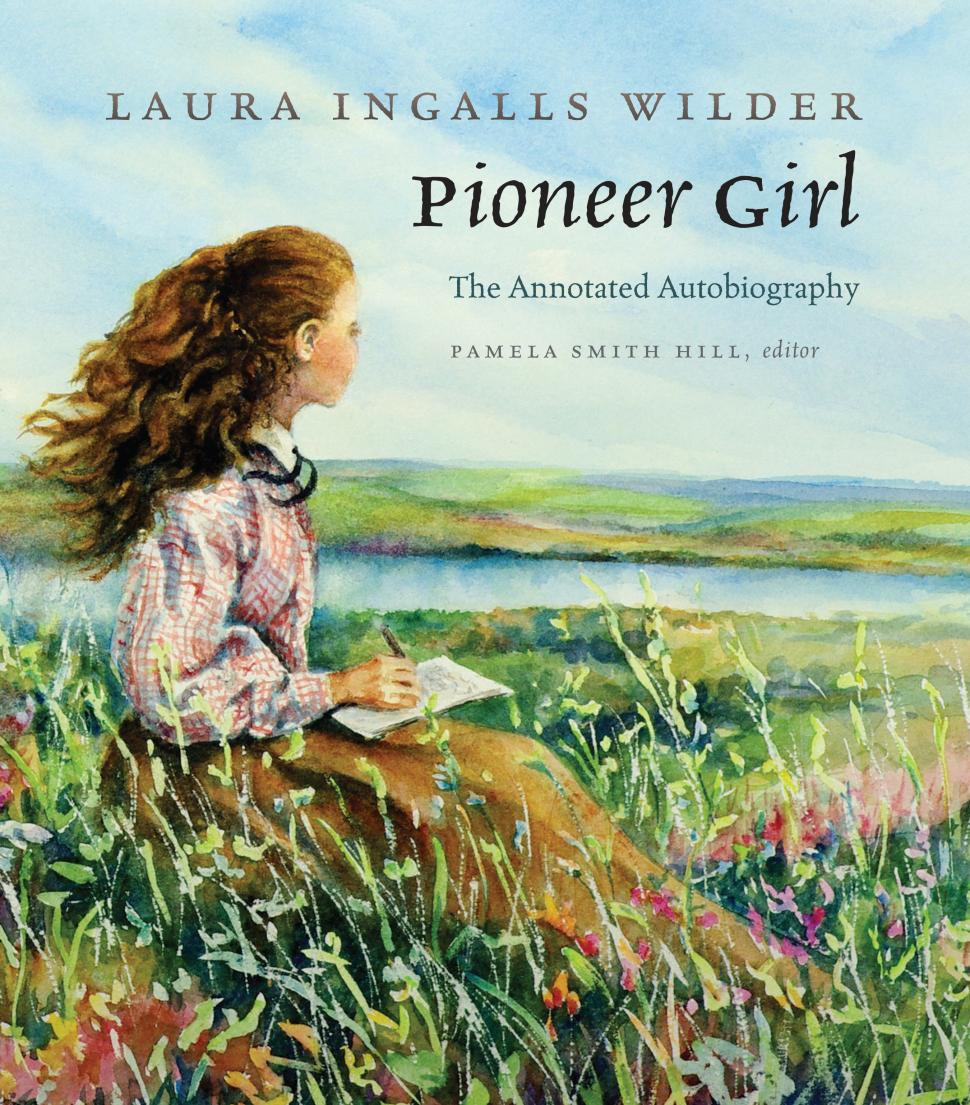 Way Back Wednesday Essential Classic
Pioneer Girl: The Annotated Autobiography
Laura Ingalls Wilder; editor Pamela Smith Hill
For those parents and readers that made the "The Little House on the Prairie" book series a part of their lives growing up, and its equally successful follow up TV series, here is a definitive autobiography to poke, peruse and page through. It is not the typical picture book. In fact it is not a picture book at all!
But, just maybe, over the long summer months, it is the book to share bits and pieces of, with your young readers. It could be used as a priming introduction to the reading of the books themselves, on the Ingalls family's adventures in Kansas, Missouri, Wisconsin, Minnesota, Iowa and the Dakota Territory.
It is not a book to be read in one sitting or even several, but it is so rich with insight to an author's experiences that fed a book series, it certainly reveals through its pages, an even fuller view into Ms. Ingalls' pioneering family life.
With its "one hundred twenty-five images, eight fully researched maps and hundreds of annotations based on numerous primary sources, including census data, county state and federal records, and newspapers of the period," it puts "The Little House on the Prairie" series and the sixteen years of travel of this remarkable family in full relief.
Here is the story of how an unpublished memoir made it to a book series that became a triumph of publishing magic.
Through her own stories, Ms. Wilder was able to frame the larger stories of the culture and communities that she was part of in her family's travels.
Those people that Ms. Ingalls Wilder chronicled and cared about are brought to a fresher insight through this over-sized 370 page book.
I love the scene in the book on page 322, taken from the book called "These Happy Golden Years" in which the now grown Laura Ingalls and Almanzo Wilder take their vows, in a very simple ceremony, as man and wife:
           "We were at Mr. Brown's

            at eleven and were married

           at once with Ida Brown and

           Elmer McConnell as witnesses.

           Mr. Brown had promised me not

           to use the word "obey" in the

           ceremony and he kept his word."
It's not so much what is said through the lines on the page. It is what is inferred by the reader about the writer. And it is wonderful.
If you want to see and read, at your considerable leisure this summer, some insight into the patience, pluck and perseverance of a writer named Laura Ingalls Wilder nee Laura Ingalls, then this book is the window of opportunity.
It's a rare treat providing a thorough look into the life that filled the pages of a book series that fueled a TV series, that entertained millions of faithful readers and viewers.
Thumb through memories with Laura and introduce your children to a true heroine.