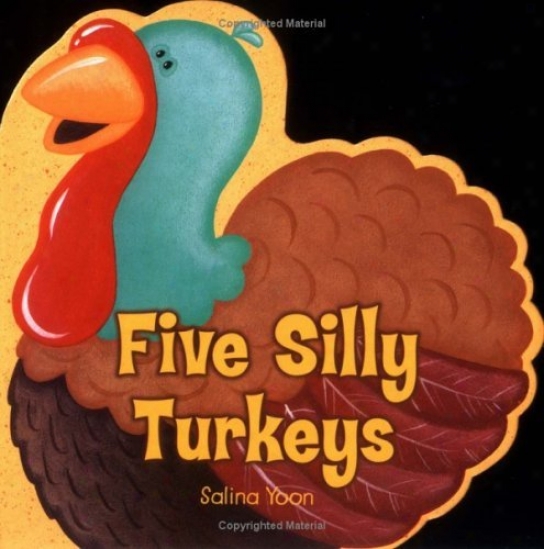 Counting on Thanksgiving!
Five Silly Turkeys
By Salina Yoon
Kids love counting books and parents love them even more when they're board books that are durable, small and portable enough to be toted thither and yon as you visit relatives over the Thanksgiving holiday weekend. Most families will be traveling across town or across country as families gather to give thanks on this purely American holiday where turkey is the centerpiece of the table. Enter "Five Silly Turkeys" who with brightly luminescent yellow tails begin a rhyming countdown to Thanksgiving Day.
They dance and twirl on the floor, are chased by a bee, fall asleep, get some rays with the aid of sunscreen and with each successive action and turn of the page, the turkeys and their feathers begin to diminish in number from five to one.
Young readers will love this colorful turkey quintet who disappear, feathers and all, only to regroup for a Thanksgiving feast of guess what. Hint: It's not turkey, thank goodness and rhymes with EYE! Happy Thanksgiving from The Snuggery!