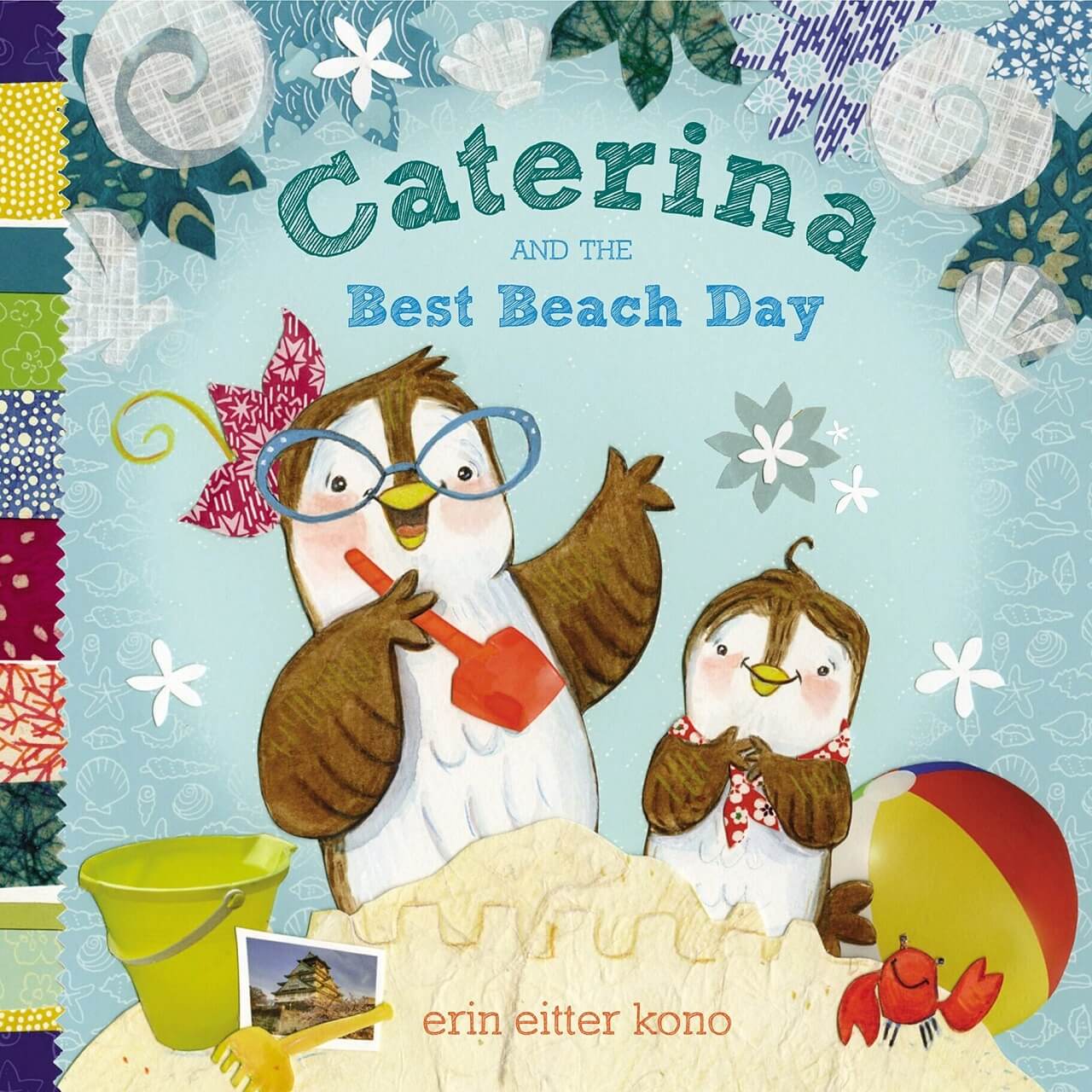 Please Join Caterina and Leo as Summer Winds Down with "Caterina and the Best Beach Day" by Erin Eitter Kono
Caterina and the Best Beach Day
By Erin Eitter Kono
Chances are most families are making plans this time of year as summer draws to a close They're going to pick up, pack up and take off to the mountains, beach or wherever else they choose to chill out for the final weeks of summer before the all-consuming schedules ramp up.
And it's an even bet that at some time or another, those plans will include a trip to the beach. Near us, will it be the Jersey shore? Hamptons? the North Fork, Coney Island? Martha's Vineyard, Nantucket or a favorite lake.
Unless you're a spur of the moment type that just needs a sunshine day and some free time, beach trips need a bit a planning.
Caterina, that attention to detail bird, with other picture books feature her Perfect Party and the Lemonade Stand, here is on a beach bivouac search.
She and Leo are hoping for whale sightings. But first, Caterina must set up.
This is one beautiful bird that could have planned a D-Day invasion if paraphernalia were part of the planned mix of deployed objects.
Caterina is methodical to the point of mania with "to do" lists that include the application of sunscreen, shell collecting, arts and crafts, an organized break for lunch, kite flying, sand castle building and looking for lost Leo.
LEO!!!!! Where have you gone?
Not to worry, Leo is well, and whale watching is now high on Caterina's agenda. Do they find one? Do they ride one? My money is on Caterina and Leo.
And if you look at the list on the last page in the hands of the smiling, larger than life, blue-framed, eye glass wearing Caterina, you will see how to really have a great beach day!
Taste the salt

Smell the sea

Hear the waves (listen to Leo)

Feel the sand

See EVERYTHING

Enjoy the WONDER of it all
Caterina is doing it her way. And I couldn't have said it better.
************************************
Here at the farm, we are having a happy season of showing what we grow to people that visit.
Please listen to Chad and Jeremy, and their classic 1964 "Summer Song" hit that recalls with its tunefulness, a simpler time with simple pleasures.
So, please, just take a deep breath… and enjoy it, and the minute by minute moments to savor, of your summer of 2019!