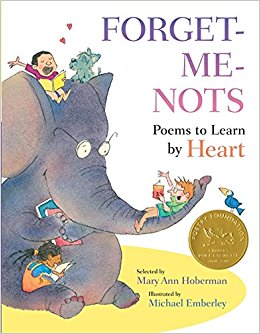 May and Motherhood – A Time To Celebrate Both!
I recently chanced upon a poem that celebrates the love, patience, energy, vitality and spirit necessary for motherhood.
Maybe it's no mere coincidence that Mother's Day falls in the merry month of May. It's a month filled with hope, and a time to celebrate the departure of the drear of winter. Beginnings in nature are everywhere in the budding of flowers and trees. Animal families are busy on the nest and in thickets here, awaiting new additions to the family.
And mothers, both physically here, and those forever in our hearts and mind's eye, will be honored on May 14th; not to mention a myriad of mother figures that have modeled and mentored us throughout our lives with their love and guidance. Blessings on both Ms. Alida Kratnoff and Sr. Trinity Kenny for that.
Here is a poem written by Rosemary and Stephen Vincent Benet entitled, Nancy Hanks. It was featured in a poetry collection for young readers, entitled Forget-Me-Nots; Poems To Learn by Heart, selected by Mary Ann Hoberman; illustrated by Michael Emberley. Ms. Hoberman was the Children's Poet Laureate from 2008-2010.  And, if you're not familar with her name, Mrs. Hanks had a very famous son named Abe. Though she did not live to see his future fulfilled, the poem recounts what she would have asked, had she come back to life, and immediately asked what is every mother's concern…the welfare of her child that she left motherless, at an early age.
   Nancy Hanks
If Nancy Hanks
Came back as a ghost,
Seeking news
Of what she loved most,
She'd ask first
"Where's my son?
What's happened to Abe"
What's he done?
Poor little Abe,
Left all alone
Except for Tom,
Who's a rolling stone;
He was only nine
The year I died.
I remember still
How hard he cried.
"Scraping along
in a little shack,
With hardly a shirt
To cover his back,
And a prairie wind
To blow him down,
Or pinching times
If he went to town.
You wouldn't know
About my son?
Did he grow tall?
Did he have fun?
Did he learn to read?
Did he get to town?
Do you know his name?
Did he get on?"
Rosemary and Stephen Vincent Benet
In answer to your questions, Mrs. Hanks he did get to town and beyond and hundreds of years later he is carved in granite in our country's capital. He is called the Great Emancipator, and yes, he had his share of sorrows in his life with the death of his son and a Civil War that nearly broke his heart. But somewhere, along the line, his faith and early years of your mother's love sustained him throughout his life.
And yes, Mrs. Hanks, he did "get on"…more than most, and you would be so proud of him on this Mother's Day!
Happy Mother's Day to all those mothers that selflessly gave us their love and patience, and, like Nancy Hanks, continue to worry about how we're doing…no matter how old they, or we are. And to the mother surrogates, that help launch us through life, blessings to you, too.