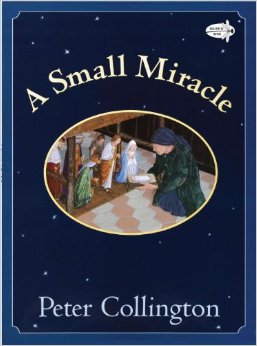 Nativity Picture Books to Sample and Savor for the Holy Day of Christmas
As Christmas nears, there are many parents who struggle each year, balancing the holy day and holiday aspects of Christmas.
So, I thought it would be a good idea for The Snuggery to search out what I consider some classic reads with beautiful illustrations from folk art renditions to one that uses master works from The Metropolitan Museum of Art, to portray the story of the Nativity. Some are full-size picture books and some are board books that can stand up to many readings, with sometimes not so gentle handling.
These stories and their common theme, some of which reach across cultural divides, each in their own unique narration and art, tell the miracle of the great gift of Christmas in a unique and child-accessible way. They use both human and sometimes animal witnesses to an event occurring over 2,000 years ago, that continues to resonate in today's ever more secular society.
You may want to include some in your child's own library and save to read on Christmas Eve.
Classic Nativity Picture Books
The Christmas Story – The Metropolitan Museum of Art
The Friendly Beasts – Tomie de Paola
The First Christmas – Jan Pienkowski
The Christmas Story (Little Golden Books) Jane Werner Watson and Eloise Wilkin
The Little Drummer Boy – Ezra Jack Keats
The Story of Christmas – Pamela Dalton
A Night of Great Joy – Mary Englebreit
A Small Miracle – Peter Collington A modern parable told through a wordless picture book. It is unforgettable!
The Other Wise Man – Henry Van Dyke; illustrator Robert Barrett
The Christmas Cat – Maryann MacDonald; illustrator Amy Bates
Room for a Little One – Martin Waddell: illustrator Jason Cockscroft
Nativity – Cynthia Rylant
A Charlie Brown Christmas – Charles Schultz
Who is Coming to Our House? – Joseph Slate; illustrator Ashley Wolff
The Christmas Story – Robert Sabuda
Joy to the World: Christmas Stories and Songs – Tomie de Paola
Christmas in the Barn – Margaret Wise Brown
I have also included a link at the bottom of the blog which includes, perhaps, some I have mentioned, but others nativity reads as well.
https://www.theguardian.com/childrens-books-site/2014/dec/15/best-