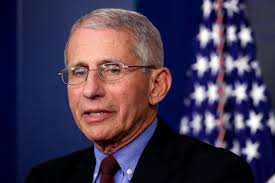 Celebrities and Civilians; the Selfish and the Selfless
I got the idea for this blog from the gist of an article by writer, Maureen Callahan that appeared in a New York newspaper on April 25th.
Recently, I read her article regarding Jennifer Lopez and Alex Rodriguez. They have been in the news of late because of a possible bid to purchase the baseball team, the New York Mets.
The thrust of the article crystallized for me in the pandemic some behaviors and groups that always seem to be exempt from the common sense protocols that most regular civilians are called upon in time of crisis to adhere to for the common good of all.
And those would be the celebrity elites. It appears that there is an ever widening divide between those called civilians and celebs.
Maybe there always was, but with social media covering every one's hiccup, the hypocrisy is out there for all to see.
If you follow social media at all, and I do try to down play it, you can't escape that these celebs may even be barely aware that the country has virtually closed down, the jobless rate is off the charts and the economy is tanking.
People are worried about their futures, their families, and food, and that would be how to get it, without risk.
Some people of this rarefied air, breath it in private gyms, technically closed to the outside world, while they tell the rest of us to "stay home and stay safe."
They are seen walking without masks, though in many states it is mandatory and ignoring social distancing.
They may be being seen by concierge doctors with limited patient practices and finding easier ways to navigate the teleconferencing new normal for doctor visits, which by the way, may be here to stay for some doctors.
Okay, rant over. Time for some positivity.
What is the other larger side of the coin? The you and me of we.
This would be the helpers, as Fred Rogers would refer to them; the ones that step up and into the thick of the Covid-19 pandemic in hospitals, like nurses and doctors, health care workers in nursing homes, the police officers, firefighters, EMT's and plain folk who shop for their elderly neighbors, make handmade PPE masks for hospital workers, and genuinely are hands on.
Their deeds are not advertised on Social Media. They do not pretend to care, when what they offer is a "Stay safe" that doesn't cost time or money that would affect their way of life a farthing.
Parents, this is the teachable moment. It is here and now. It is an opportunity to model and show to our children what matters in the face of a world that is fearful of tomorrow.
Please teach your children that celebrity DOES NOT equal achievement, although in today's world that thrives on it, I would venture to say that the Kardashians are better known than Dr. Anthony Fauci who is at the forefront of the battle in this pandemic since its outset.
Dr. Fauci is called a workaholic who puts in 80 hour weeks…at 79 years of age.
He still runs 3 miles a day.
Insisting that his family ate meals together, they may sometimes have taken place at 9:00pm or 9:30pm due to his schedule. But the family was at the heart of it.
But this man, referred to sometimes as "America's doctor," once told an interviewer that his idea of a good time was "being with his wife and children."
He has been the advisor to no less than six presidents as he ran the National Institute of Allergy and Infectious Diseases for some four decades.
The son of Italian immigrants, he spent his summers first delivering prescriptions in Brooklyn where his Dad owned a pharmacy.
He graduated from the very same Jesuit college as my husband: College of the Holy Cross in Worcester, Massachusetts.
The Jesuits train the mind to think critically and then the heart to give back in service to the community.
Anthony Fauci worked construction in New York during college and during a lunch break took a peek into the auditorium of Cornell University's Medical College:
After a few minutes at the doorway, a guard came and politely told me to leave since my dirty construction boots were soiling the floor. I looked at him and said, that I would be attending this institution a year from now. He laughed and said,

"Right kid, and next year I'm going to be the police commissioner."
Dr. Fauci did go to Cornell and graduated first in his class.
His Catholic faith, his unstinting work ethic, passed on to him by his parents that were unaware of entitlement except by hard work, his devotion to family and service to the community for the higher good, have made him somewhat of a popular figure.
In some circles, there was even talk this year of Dr. Fauci being voted "Sexiest Man Alive." He probably would have a good chuckle at that title.
Dr. Fauci's service and celebrity is the kind that our children should be taught about and encouraged to emulate.
It is the celebrity of hard work based on genuine achievement, and not fame and notoriety that is as fleeting as yesterday's front page news.
Thank you, Maureen Callahan, for the piece that led to this blog.