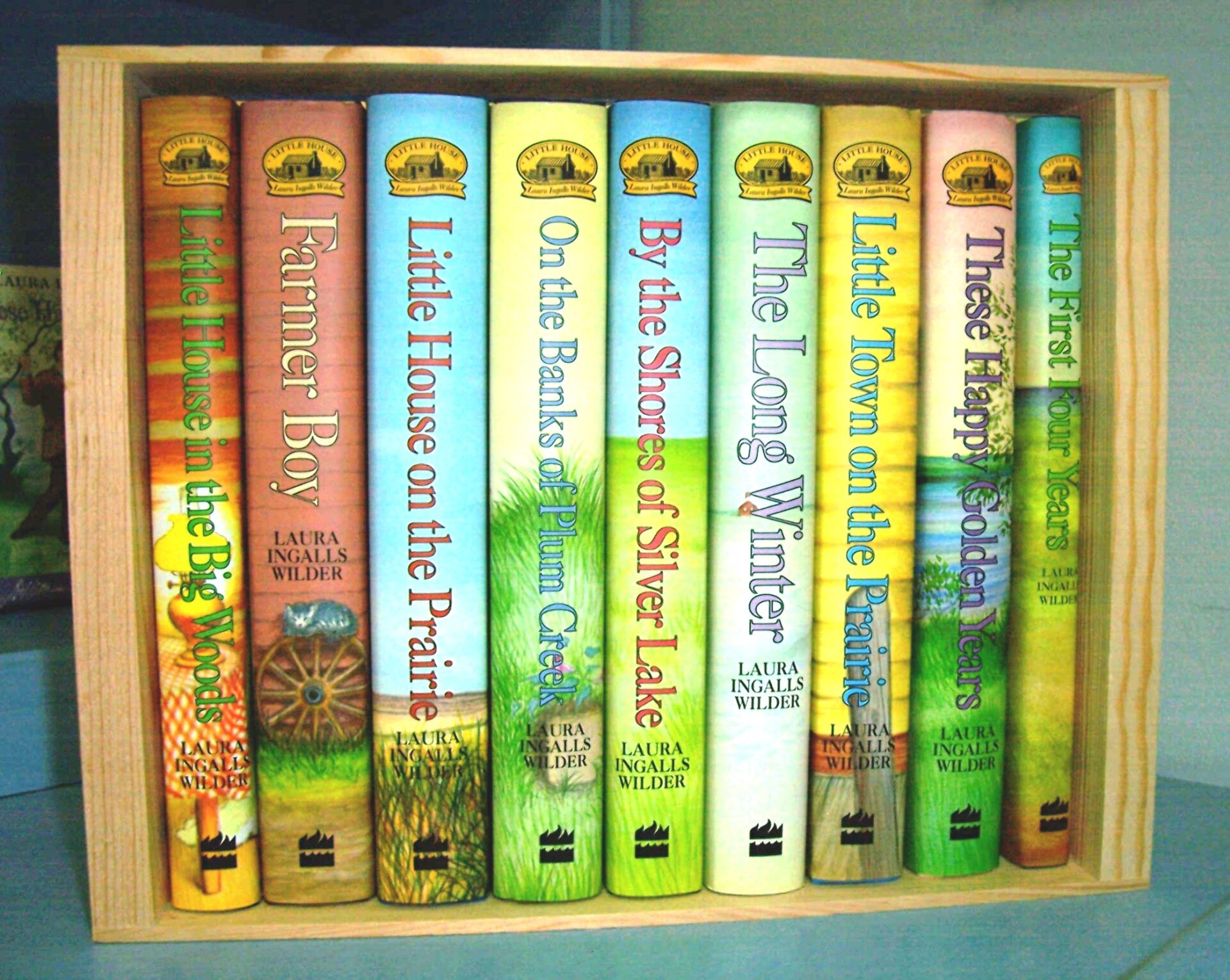 Laura Ingalls Wilder and Her Literary Legacy's Clash With the PC Police. Parents, Please Take Note!!
Laura Ingalls Wilder, the first and maybe one of the most favored recipients of the award that until very recently bore her name, has become a victim of the PC police.
Just a bit of history first: the award bearing her name, The Laura Ingalls Wilder Award, was first given by the American Library Association's division, called the ALSC or Association for Library Service to Children. It honored her with the award bearing her name in 1954, when it stated:
…the Laura Ingalls Wilder Award honors an author or illustrator whose books, published in the United States, have made, over a period of years, a substantial and lasting contribution to literature for children.
The ALSC, which is based in Chicago, has recently made the decision that the award be renamed, The Children's Literature Legacy Award.
The reasoning underpinning their decision appears to be that for many years, ( and I am just guessing, sixty-four in all ), there have been numerous complaints over The Little House on the Prairie author's series and the "anti-Native and anti-Black sentiments in her work."
Further, the ALSC stated her novels were "expressions of stereotypical attitudes" that were "inconsistent with ALSC core values."
In fairness, I will give you examples from her novels: One character in one of her novels says:
The only good Indian is a dead Indian.

In another instance, Afro-American characters are referred to as "darkies."

One of the opening chapters of The Little House series described a land with "no people. Only Indians lived there."
The ALSC Board in their decision noted the "complexity" of the issue and the emotion surrounding it.
And that is where, for the very first time, this decision addresses in some sense, the senselessness of it.
In trying to pick apart and decide what is and what is not allowable in a children's book, they are attempting to eradicate history and the "historical perspective" that is part of all literature and the authors that live in those times.
If Laura Ingalls Wilder wrote these books today, opprobrium might be heaped on her. But, The Little House on the Prairie books were based on her childhood in the 1800's and it is through that lens and cultural perspective that her work should be seen and read and judged.
It is through that lens of historical perspective that literature is seen and written.
In stating that her legacy is "complex and "not universally embraced," one critic, in referring to this renaming said, and I am paraphrasing, "Is there any book that IS universally embraced, including the Bible?"
To their credit the ALSC stated:
We acknowledge that Wilder's books not only hold a significant place in the history of children's literature and continue to be read today.
Yet, in their decision, will the ALSC concede that writers are human, complex and as imperfect as the young people that read their books, and that to sanitize and censor by removing her name from an award does disservice to the intelligence and larger perspective of the context needed for young readers today and that books exist and reflect the time in which they are written?
The scientist Albert Einstein's diaries recently found instances of racial stereotyping. Terrible as this is, does that completely negate whatever scientific discoveries he made that contribute to the betterment of man because his character was imperfect?
I am reminded of the scene in the Oscar winning performance of Al Pacino in  "Scent of a Woman" where Lt. Col. Frank Slade decries the young man, Charlie Simms potential dismissal from a prestigious prep school, as he cries,  "He doesn't need to be labeled: "Still worthy of being a 'Baird Man'."
The quote is referring to the punishment that Charlie will receive for his lack of caving into pressure in order to save his future.
This is exactly what the pressure of political correctness presently exerts. It is subtle, but it does exist and it quashes discussion that brings people to a place where they may agree to disagree….or even find common ground. Instead there is a fear that if you do not conform, you will be labeled a bigot or some other title.
I like to think that there were some doubters in that "unanimous" vote by the ALSC to strip Laura Ingalls Wilder's name from that award. But, and I am merely wool gathering here, maybe even one, felt that it was imprudent to dissent, since it looked a stronger decision to have the vote be a unanimous one.
What exactly is the "future" that this decision from the ALSC has assured for young readers in bowing to pressure to rename the Laura Ingalls Wilder Award?
Will it change or harm the children that have already read the eight titles of The Little House on the Prairie series since their first publication in 1932 – 1943? I think not. My own now-grown daughters read them.
Maybe your own young readers have read and enjoyed them. Were they damaged by seeing life then, through the autobiographical eyes of a child in the 1800's?
As I see it, today we live in a highly complex and diverse culture. And that is a fact of life and a good one.
We ask our young people to negotiate and navigate within it.
We use literature as a teaching tool at times in order to do this.
BUT, how can we accomplish this task if we subtly say by this decision, that within the past canon of children's literature, all must be sanitized of ALL that is offensive and insensitive in any sense, to anyone.
If we negate the historical perspective in which children's literature is portrayed (in this case, it was the 1800's), we are not helping our children to grow towards maturity.
The canon of children's literature will continue to grow and change as time and culture moves forward and grows in understanding, but not by stripping children's literature of the realities that existed at that time, but through mature discussion with children of those past realities.
Our children will have to face life in all its uncertain gray areas in ways much the same as the characters did in the Little House on the Prairie series as they lived amidst all the trials of those times…with family and friendship as the binding fabric of life.
I believe the ALSC has done children's literature a great disservice in  renaming the Laura Ingalls Wilder Award.
Unfortunately, it speaks volumes that they did.
I think it unfortunately said more about bowing to pressure than a belief in core values.
Time, and what lasts, is a great teacher, judge and leveler.
And the ALSC, too, will be judged by history!
Perhaps, they believe that it took courage to take this action, but my heart and head is with Charlie Simms in "Scent of a Woman" who didn't bow to the pressure for fear of the consequences that could ensue…and also it is with any of those voters on the ALSC who just maybe had doubts about the rightness of their actions.
And here's just one more thought…what does it say about the judges in the ALSC who voted Laura Ingalls Wilder the award in 1954?
Unenlightened, yet brave souls, were they?