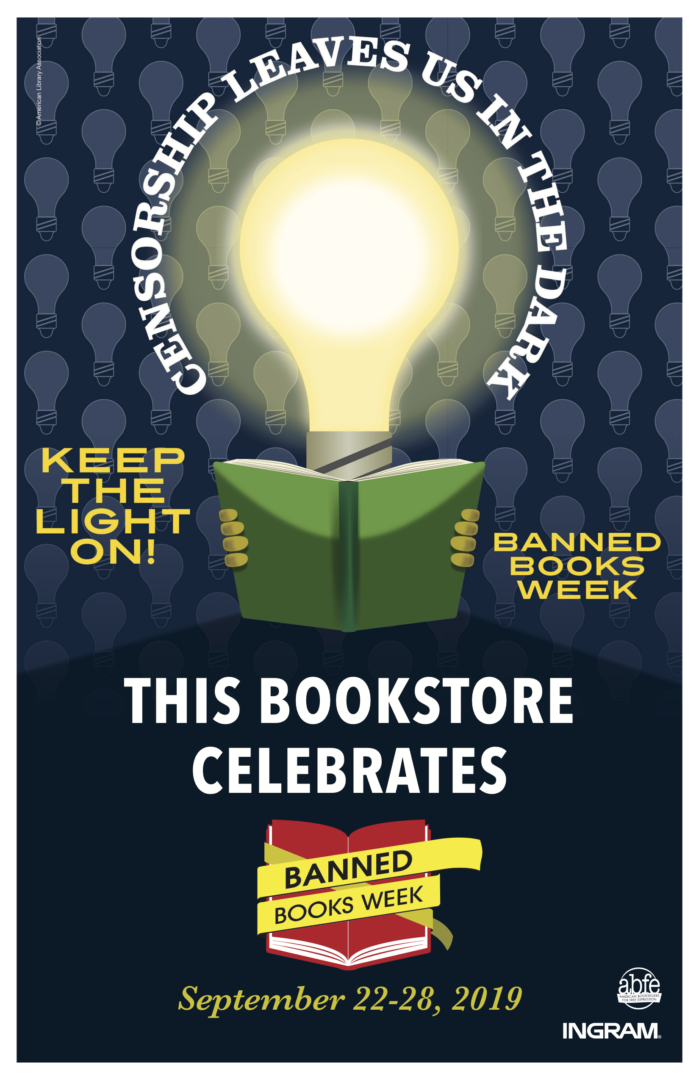 September 27th – October 3rd 2020 Was Banned Books Week. Have a Peek at This List and Decide for Yourself What is Reasonable for Your Child.
In 2014, I wrote a post at The Snuggery on the children's picture book called "The Story of Little Black Sambo."
In 1899, Helen Bannerman wrote a picture book with that title. In the original, Sambo is pictured as a South Indian. It was termed insensitive and, in a way, stereotypical of races, with art that exaggerated African facial features.
In 1996, Julius Lester and Jerry Pinckney did a re-imagined version of Ms. Bannerman's book and called it, "Sam and the Tigers." It was considered by many to be more sensitive and less divisive than the original. I encouraged readers to read both in my post, and trust themselves as parents to make a determination for their children.
Between the two versions is not only the lapse of time, but in the more recent telling is a fresh and modern approach that is more aware of cultural awakenings to things that might have appeared divisive or insensitive in the 1899 picture book.
But here's the amazing thing: Mr. Pinckney never hints at racist intent in Ms. Bannerman's picture book. In fact, both Mr. Pinckney and Mr. Lester, who are both African American, regarded Sambo as a hero when they read the book as children. It was HOW he was depicted, that "took away his hero status." That, and the fact that since the 17th century the term "Sambo" had a racially negative connotation.
Waylaid by tigers and commandeered out of his clothing, shoes and umbrella, Sambo ultimately triumphs by his wits, as he collects the tigers' residue left behind as they chase each other around a tree at warp speed, and melt in the process.
The tigers are everyday bullies and they are defeated by the smarts of Sambo, as he redirects their attempts to devour him as he proffers his clothing as décor for their ears, feet and tails!
And the tigers wind up in a fray among one another as to which is "the fairest", so to speak! Mr. Lester also uses the voice of "southern black storytelling" in "Sam and the Tigers," to great success.
Jerry Lester said for years many people avoided the picture book of "The Story of Little Black Sambo" for fear of being called racist. But something this African American picture book author said stuck with me as I read "Sam and the Tigers":…"Yet what other story had I read at age seven, and remembered for fifty years?"
Like many of my readers, I came to Ms. Bannerman's book as child, and the second book, by Messrs Lester and Pinckney, as an adult.
In the end, it's the heroic and imaginative world that children enter into that created Ms. Bannerman's book and the Lester/Pinckney version; both versions of which I encourage you to read and see for yourselves.
Classic picture books last because they stand the test of that great leveler, and that is something called time.
Let each parent be the judge of whether a picture book has taste or is tasteless. And if people vote with their pocketbooks, given the enormous sales of some of the picture books on this particular picture book banned list below, some parents may feel that censorship still may go too far.
https://redtri.com/kids-books-and-childrens-books-that-are-banned-books/slide/25
Here, also, is a list of classic children's books that you may want to read: