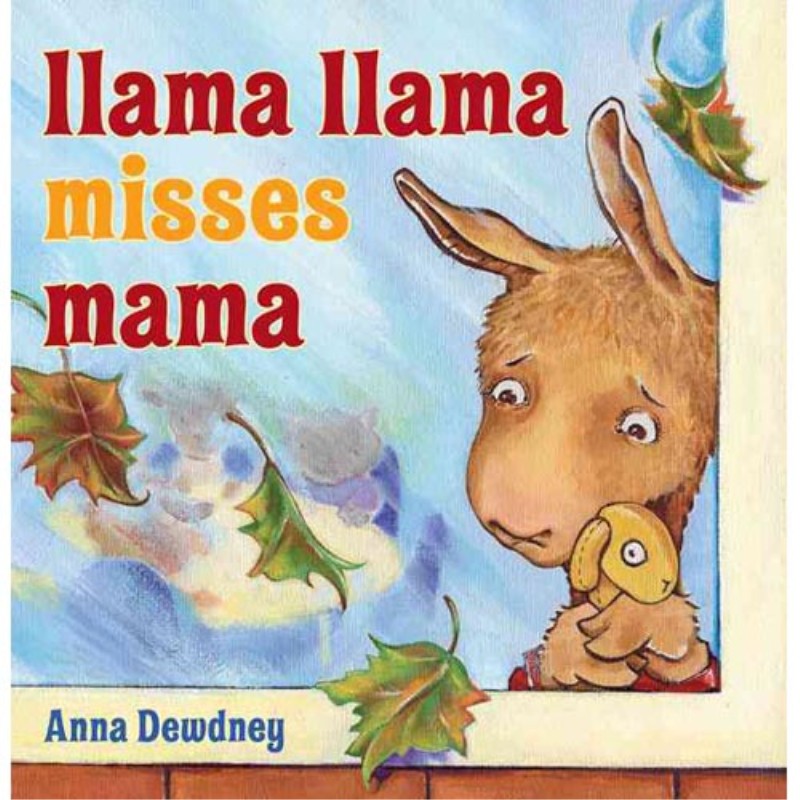 A Win-Win for Parent and Child!
Llama Llama Misses Mama
By Anna Dewdney
If you're looking for a Back to School book that entertains, builds a child's resilience, enhances a can do attitude and a feeling of accomplishment in overcoming obstacles, please read this book in Anna Dewdney's Llama Llama New York Times best selling series.
Here's the perfect intro book to children entering school for the first time, returning to a new school year or even a change of schools.
The dilemma: Can Llama Llama love mama AND school at the same time, even though it involves separation for a time, and a bit of learning to self soothe? Anna Dewdney's heroine is in very familiar territory with most kids facing a host of firsts along with lots of new things – all without the comforting presence of mama! Hey for anyone who loves mama as Llama Llama does, conflicts are bound to arise. But tests are ready made teachable moments as Ms. Dewdney's small fawn colored llama learns.
Your young ones will certainly feel a certain kinship and comfort level with her as she successfully, though tentatively negotiates a new teacher, friends, toys, noisy classrooms, not to mention the ever present separation anxiety. For the moment she is definitely out of her comfort zone!
But wait, a zebra teacher provides reassurance with just the right touch as she assures her it's okay to miss your mama because the remedy is not far off.
But don't forget –

when day is through

she will come right back to you.
Really? Hey, guess it's time to join the fun, try the slides, jump rope, hide and seek, draw with big crayons and wait…..who's that talking to the teacher?
It's Mama Llama!
Both parents and kids will learn a pretty important lessonand that is they can navigate each new situation – together as Llama Llama learns to share the love she has for Mama with the excitement of her new love for school. The two need not be mutually exclusive as she feels stronger because of the love for both!
This book's a win win for parent and child!