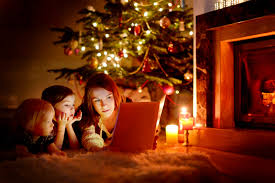 Christmas Book Confections and Hanukkah Holiday Books to Help Young Readers to Savor and Celebrate the Holidays!
"I can not live without books." So says Thomas Jefferson's former 1815 quote in a letter to John Adams. It rings true again today in this holiday season, where books are both anticipated and appreciated as gifts. As a former teacher and former Host of Penguin Story time, my passion for books, particularly children's books, is alive and well, most especially at Christmas.
It always brings forth an amazing collection of books with varied reading abilities and styles, all with Christmas as the main event, gladdening the hearts of children and adults alike. Let's face it, we all become kids at Christmas.
As the Christmas frenzy approaches, to-do lists packed with crammed schedules become the order of the day. Why not take some time out to share a special Christmas book with a child? Hot cocoa snuggled in a favorite chair on a wintry evening with a newly discovered Christmas book or old favorite can have a calming effect on the both of you this time of year. Trust me, both you and your child will treasure the quiet moments over time. They provide a much needed respite from too busy days lived at a frenetic pace that only heightens as the holiday nears.
My grown daughters, Jenn and Jess, still have their favorite Christmas books we shared when they were young. They have been saved, and are still savored at Christmas. Here are a sample of children's books both new and classic you and your youngster will enjoy. The sound of "Read it again" is sure to be heard.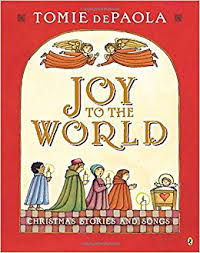 Tomie DePaola's legions of devoted fans have much to celebrate in any Christmas season. His glorious book, Joy to the World: Christmas Stories and Songs, is richly illustrated and wonderfully told by this beloved children's author, whose favorite holiday is guess what…Christmas!
It's hard to say which is better illustrated: the five carols included here or three of his best known Christmas stories, which are "The Night of Las Posadas," "The Story of the Three Wise Kings," and "The Legend of the Poinsettia." His reverence for the subject matter is palpable in the text and texture of his art and in the Christmas stories he relates so movingly.
Yes Virginia, there is a Santa Claus, and his name is Tomie DePaola.
Alison Jay's, "The Nutcracker," based on the perennial favorite Tchaikovsky ballet, and variously choreographed by such notables as George Balanchine, has been enjoyed by children and adults for generations. The art in Ms. Jay's rendering has been created with a special oil paint covered with crackling varnish, lending a special warmth and patina to each page. The illustrations fairly glow. Miss Jay's version brings alive Clara's gift of a Christmas dream given by the magical and mysterious godfather Drosselmeyer.
In it, the heroic Nutcracker defeats the Evil Mouse king, and after morphing into a charming prince, takes Clara on a journey to the Land of Sweets, where Arabian and Spanish dancers, Mother Ginger, Candy Canes, Chinese acrobats, Rose Petal dancers, Coffee and a Dew Drop fairy, to name but a few, variously vie for Clara's attention. It's a perfect Christmas confection that young readers will love.
No Christmas reading list would be complete without that English chestnut, Charles Dickens' "A Christmas Carol." Two versions of Dickens' famous classic can be enjoyed by children of varying reading levels. The first, a Puffin Classic edition, is for readers 10 and up. The second, illustrated by Robert Ingpen, is a richly rendered version of this classic Christmas tale. Both books provide a window into the life of that legendary miser Ebenezer Scrooge as his life is reviewed and previewed on Christmas Eve when he is visited by three spirits; the spirits of Christmas Past, Present, and Future. The transformed Ebenezer, as he emerges on Christmas morning, realizes that a life without sharing of self is meaningless. Christmas provides an opportunity for redemption and renewal for Scrooge. He has a chance to "get it right" before time runs out as he learns the important lesson that a life well lived is about giving and the gift of self is to be shared. This realization brings him joy, peace and happiness on Christmas morning, and that gift is shared with all he meets.
Ludwig Bemelman's beloved petite French heroine Madeline, and the "12 little girls in 2 straight lines" in "Madeline's Christmas" are not feeling tip top as Christmas nears. Even the sturdy Mrs. Clavel takes to her bed. All save Madeline are ill. Sacre bleu! Will there be no Christmas at the boarding school? Impossible! A red rug selling merchant magician and the resourceful Madeline see the sick carefully tended to and everyone at home for a magical and perfect Bonne Noel!
Be careful what you, kiddies, during pre-Christmas guessing games as you puzzle over what's in those mysterious wrapped gifts under the tree because it may wind up in a book in years to come.
Mike Huckabee, former Arkansas governor and GOP primary contender in 2008, relates the true tale of he and sister Pat's escapade in their invented game, "The Twelve days of Christmas". Life lessons are warmly given in Mr. Huckabee's Christmas memory picture book called, "Can't Wait till Christmas."
Two children, Pat and Mike (gee, who could they be?) learn that faking surprise Christmas morning over gifts discovered and opened by stealth prior to the great day, are not as wonderful as the shared pleasure of opening those same gifts with family on Christmas morning. Mr. Huckabee's lessons of patience, tempered with the wild anticipation of Christmas are given with homespun good humor.
I can imagine Ralphie and his brother Randy, seen in the perennial favorite, A Christmas Story," would be right at home here.
Stephen Krensky's book called "Hanukkah at Valley Forge", combines history and holiday in an interesting way. The parallels of American and Jewish history intertwine on a bitterly cold winter evening at Valley Forge. Faced with increasing uncertainty and mounting odds, General George Washington meets a Polish immigrant observing the first night of Hanukkah with the lighting of the candles there amidst the fading hope of Washington's colonial army. Common themes of man's need to hope in the face of despair and the cause of liberty and its price, echo in the meeting of the two men at a pivotal point in out nation's early history. Some historical accuracy is apparently involved and it's left to the reader to wonder if chance meetings sometimes turn the tides of men and war.
As someone once said, "Memories are a gift of the heart". Long after the tinsel and tree fade, a child will remember your shared time together with a special Christmas book. Create a memory today and read a Christmas book together with a child you love this season.